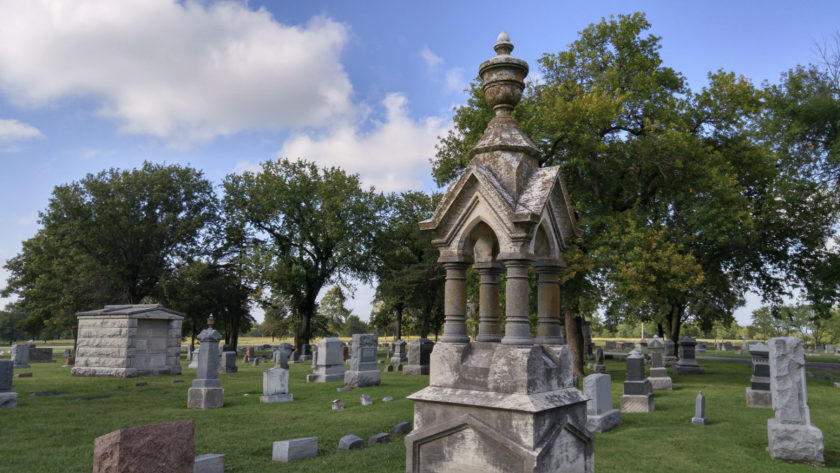 Highland Cemetery, 1050 East 15th Street, Ottawa, Kansas
Sunday, October 15, 3 p.m. to 5 p.m.
Our second annual cemetery tour takes us to Highland Cemetery, a garden cemetery established in 1886.
After discovering Hope Cemetery (Ottawa's first cemetery) was prone to flooding, citizens founded a new cemetery on higher ground. Highland Cemetery was designed by American landscape architect George Kessler as a garden cemetery (also called a rural cemetery), with winding roads and landscaping that encouraged a park-like experience.
Highland Cemetery includes many beautiful and unique monuments and is the final resting place of thousands of Franklin Countians. Read more about the cemetery here.
This event is free and open to the public! Please be aware that we will be outdoors and walking short distances over uneven terrain in the older areas of the cemetery, so dress for the weather and wear comfortable shoes. Although there is no charge to participate, donations are appreciated!