Happy new year from the Franklin County Historical society! As we jump into a new year and a new decade, we want to thank you for your generous support and enthusiasm for preserving, presenting, and promoting local history. 2019 brought increases in museum attendance, research requests, unique events, and one-room school programs. None of these things would be possible without your help!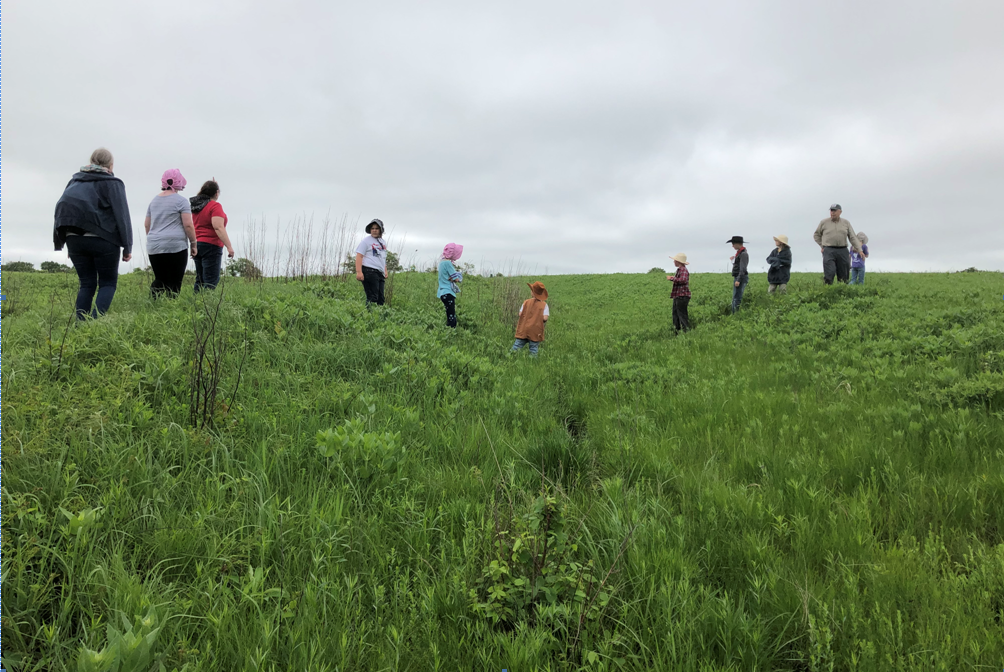 In 2019, our community outreach included fun and educational programs for community members of all ages! Here's a sample of programs we offered:
A Congress for Women: Women's Clubs and the Chautauqua Movement, presented by Sarah Bell
The Victory Garden Movement, presented by Loretta Craig
Something Old: Franklin County Wedding Dresses, 1848-1971, a one-day fundraising exhibit
Storytime at the Old Depot Museum, in partnership with Ottawa Library
Franklin County Museum Hopper Weekend
Laura Ingalls Wilder Commemorative Series
Commemorating John Brown: Hero, Villain, or Neither?, presented by Ryan Louis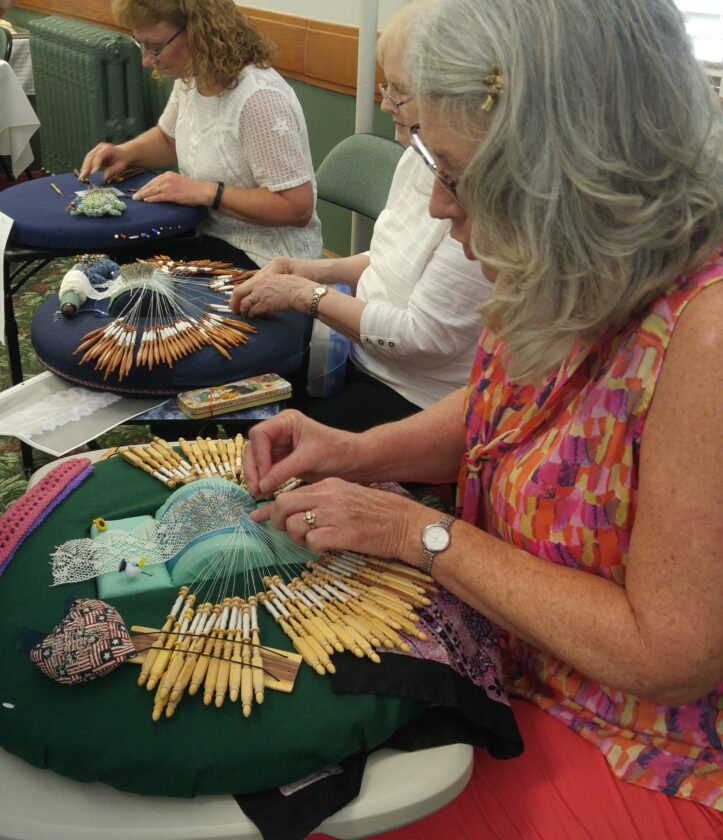 Torrential rains did not stop the historical society's mission to preserve, present, and promote Franklin County History! In August, nine inches of rain closed all of the roads to the Old Depot Museum, but history enthusiasts were encouraged to visit the Appanoose Museum, Richmond Community Museum, and Williamsburg Museum during this year's Museum Hopper Weekend.
2019 also marked the 125th anniversary of Laura Ingalls Wilder's travels through Franklin County on her way to what would become her permanent home in Mansfield, Missouri. FCHS partnered with Ottawa Library to host the Laura Ingalls Wilder Commemorative Series in October and November. Thanks to a grant from Humanities Kansas, Washburn University Professor Emerita Sara Tucker guided us through discussions on Little House on the Prairie and Touching the Fire: Buffalo Dancers, the Sky Bundle, and Other Tales. Historian Laura McLemore portrayed the famous writer in a family-friendly event at Ottawa Library. Jean Schodorf, owner of the Little House on the Prairie Museum in Independence, Kansas, talked about how her family discovered they owned the land where the Ingalls family once lived and the efforts they've made to share the Ingalls' story.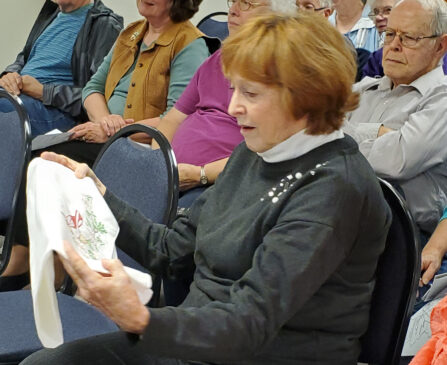 In December, Ottawa University Associate Professor Ryan Louis taught us how to critically consider exhibits, historical markers, and museums by examining the story they're telling and the story they're not telling during his program, Commemorating John Brown: Hero, Villain, or Neither?.
The Old Depot Museum hosted three exhibits in 2019. Imprinting the West: Manifest Destiny Real and Imagined, an exhibit made possible thanks to the Mid America Arts and funded by a grant from the Caroline Hewitt Trust, featured more than 40 lithographs and prints that explored the story of Westward Expansion. In June, nearly 150 years' worth of toys played with by Franklin Countians were showcased in our exhibit, Out of the Toy Box. The images of early 20th century Ottawa photographer Maude Frink were also on display.
Here's a look at what's coming in early 2020:
Tod and Wendi Bevitt will discuss their work documenting the history of the CCC in Kansas in their program, Civilian Conservation Corps in Franklin County, during the 83rd Annual Meeting of the Members of the Franklin County Historical Society on Sunday, January 26, 2 p.m. at Neosho County Community College, 900 East Logan, Ottawa, Kansas.
Opening January 18, Winter Wonderland will feature winter photographs of Franklin County.
On With the Show, an exhibit on the history of local theaters and community performances, will open in February.
A new permanent exhibit on Franklin County Depots will open in the Model Railroad Room at the Old Depot Museum in February.
FCHS is collaborating with Ottawa University to bring an exhibit on Pi Kappa Delta, a national forensics honors society with roots at OU. This exhibit will open in March.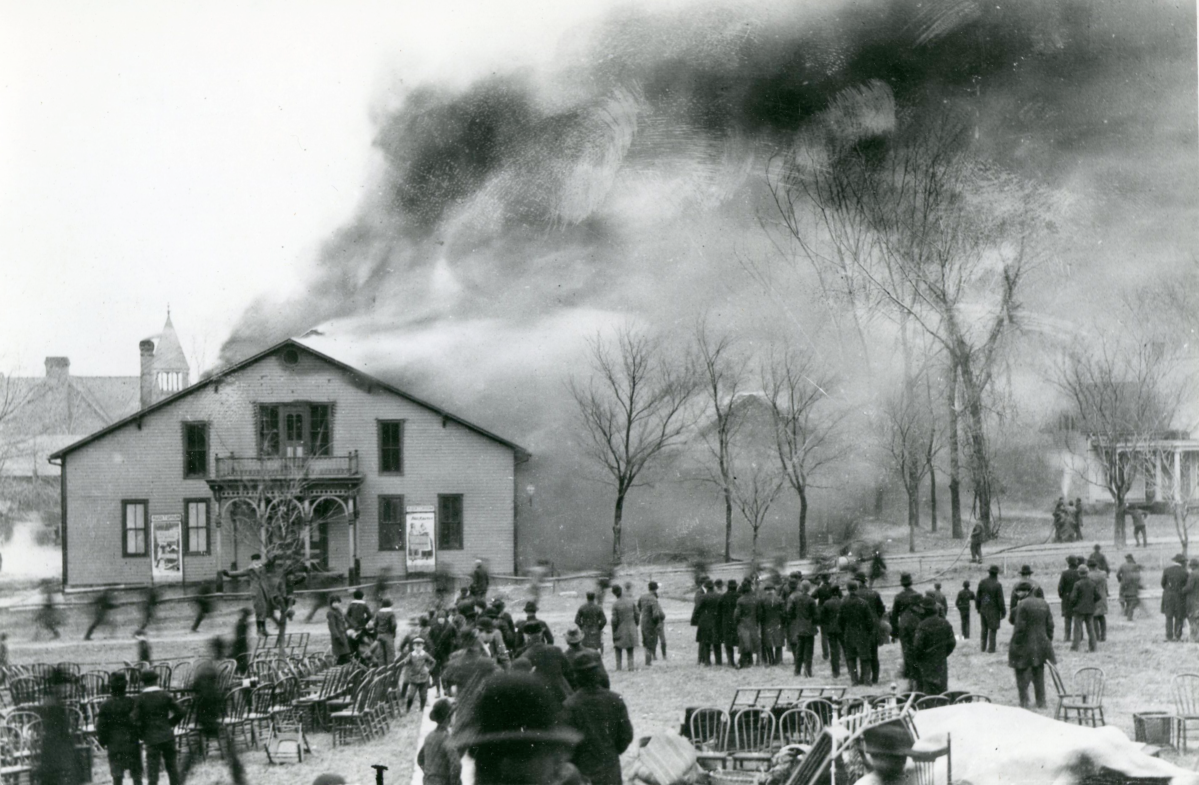 As a member of the Franklin County Historical Society, you enjoy free admission to the Old Depot Museum, 10% off all purchases in the Museum Store, and discounts at some of our ticketed events. And to help you with your own research, we're offering members up to 5 free digital photo scans from our collection so that you can take your discoveries home with you.
Thank you again for your continued support. We hope to see you at our exhibits and events in 2020!
Here are a few things you get for supporting FCHS.
In addition to feeling great about supporting the kinds of programs and exhibits mentioned above, members receive
Free Admission to the Old Depot Museum any day the museum is open
10% off at the Old Depot Museum Store
Coupons for free or discounted tickets to special events and programs
5 free digital photo scans from our collection
Did we mention the warm fuzzies for supporting a great organization?
Membership Levels:
| | |
| --- | --- |
| Student Level | $10.00 |
| Individual Level | $25.00 |
| Family Level | $45.00 |
| 1937 Level | $75.00 |
| A.P. Elder Level | $125.00 |
| Cabin 150th Level | $150.00 |
| Ben Park Level | $250.00 |
| Jacob Dietrich Level | $500.00 |
| Trainmaster Level | $1,000.00 |
| Isaac Kalloch Level | $5,000.00 |
Questions? Call (785) 242-1232 or email Chuck Tilman.