Our volunteers are essential to helping the Franklin County Historical Society fulfill its mission of preserving, presenting, and promoting the rich history of our county. Are you great with computers? Do you like to get your hands dirty in the flower beds? Can you bake? Handy with a hammer? These are all skills FCHS needs!
Here are just a few examples of ways volunteers can help in both short-term and long-term projects:
At the Old Depot Museum
Assist Museum staff during events
Maintain flowers and flower beds
Helping change out temporary exhibits
Maintenance projects: minor repairs and carpentry
Painting
Regular cleaning (floors sweep/mop, dusting, bathrooms, kitchen, staircases)
At the Records Center
Computer work: entering artifact data into our database
Clipping newspaper articles
Identifying subject matter in photographs
Unique research projects
Prepare mailings (stuffing envelopes, folding, etc.)
Transcribe documents for website and portal
Regular cleaning (floors sweep/mop, dusting)
At Dietrich Cabin
Greet visitors
Set up for events
Run craft tables
Demonstrate skills like spinning, weaving, and other types of old-time arts
Play live music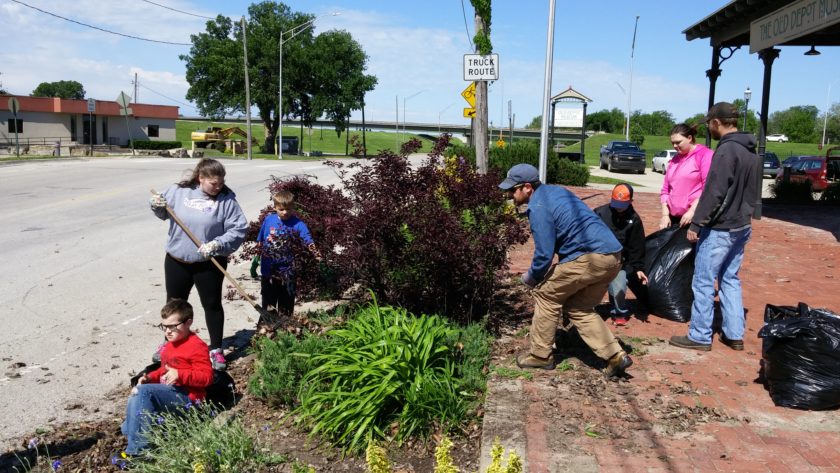 Group Service: If your organization is looking for a short-term service project, please let us know! We might have the right project to match with your group's skills and available time.
Volunteers are welcome to commit to a regular schedule or just help out during big events. Any hours your can donate will help! Our helpers range in age from 8 to 85.
Contact Diana Staresinic-Deane at (785) 242-1250 to volunteer at the Old Depot Museum or Records Center.