One-Room School is back in session! We're pleased to reopen our One-Room School for the 2021-2022 academic year. We continue to follow the CDC's recommended guidelines to reduce the possible transmission of COVID-19. Please contact our one-room school coordinator to learn more.
What was it like to attend a rural one-room school a hundred years ago?
Being a student in rural Kansas in the early 1900s was in some ways a very different experience than going to school today. You're invited to take a trip back in time to experience not just what students learned, but also how they dressed, behaved, and played on a typical school day in 1910.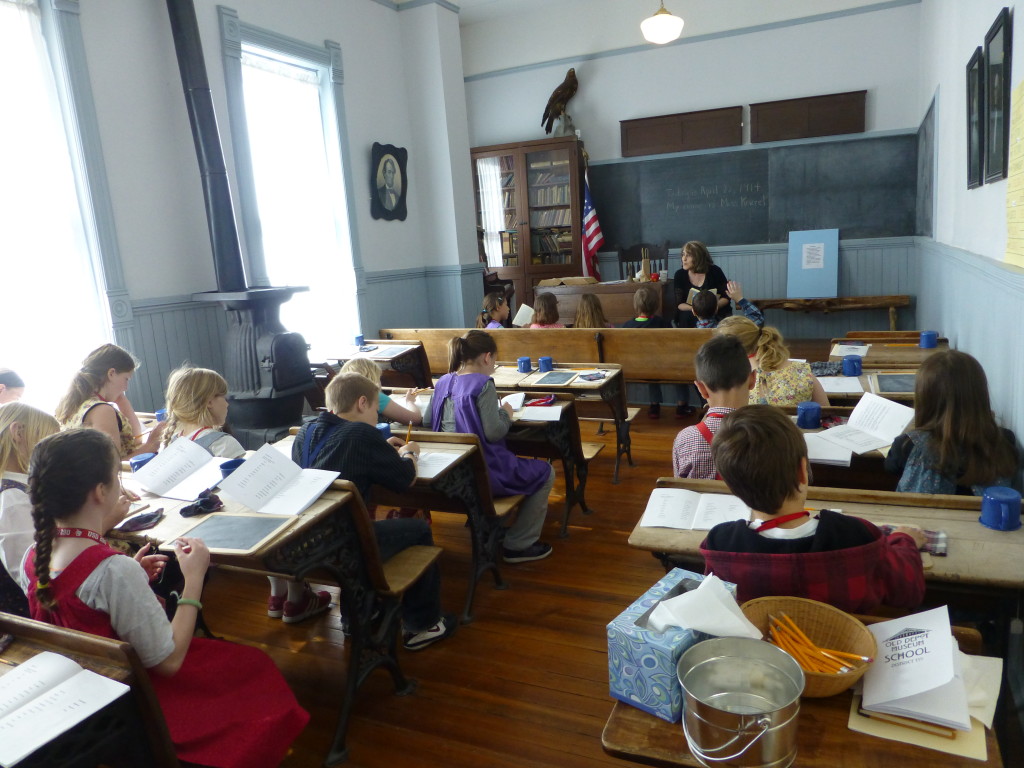 You'll step into early 20th Century dress (girls in pinafores, boys in suspenders) and bring cold lunches in old-fashioned lunch pails. Instruction includes reciting the Pledge of Allegiance and time-period-appropriate lessons in reading, math, penmanship, music, and recess. You'll experience dipping pens in inkwells and writing on slates.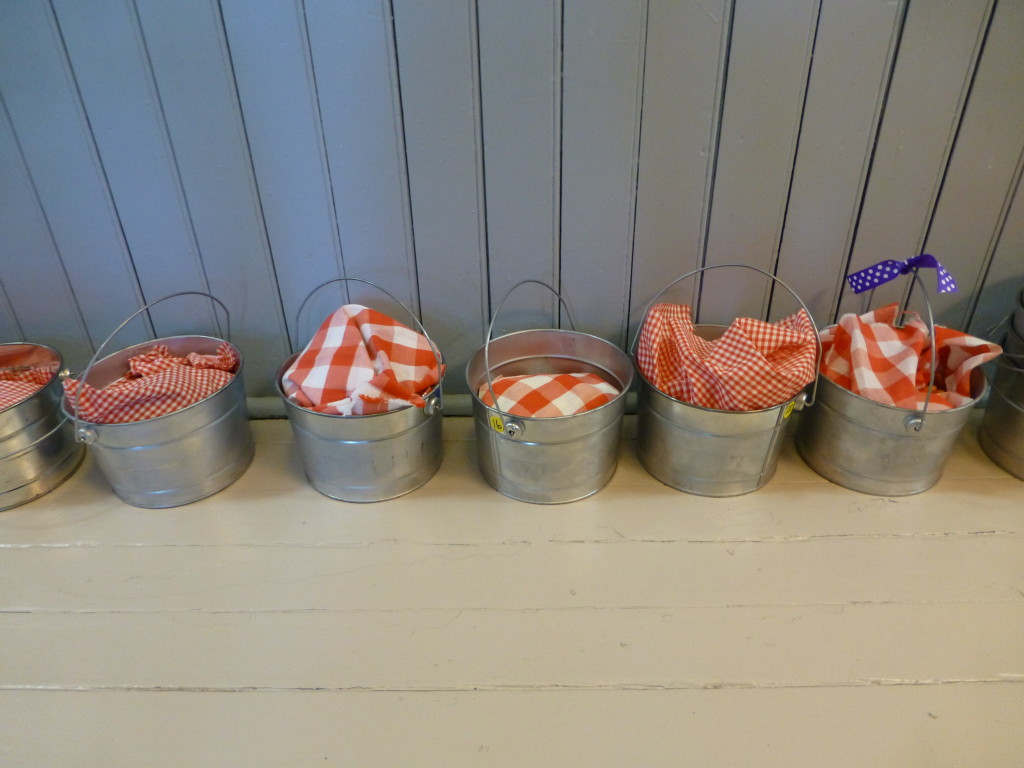 Although our current curriculum is designed to meet fourth-grade standards, but we welcome groups of all ages, including homeschooling communities and adults interested in learning about one-room schools!
The Old Depot Museum provides the facilities, instruction, lunch pails, equipment, and costumes. The typical school day program runs from 8:30 a.m. to 1 p.m.
2021-2022 Participant Fees
$3 per Franklin County student
$4 per Non-Franklin County student
There is no additional charge for classroom teachers and paraprofessionals needed to assist students. Please note that because of limited space, we encourage parents to stay home.
To schedule a One-Room School program, e-mail Chuck Tilman or call (785) 242-1232.