Fall 2018 Dietrich Cabin Schedule
Kids are always welcome! Admission is free, but donations to help us maintain the cabin are always appreciated.
Sunday, August 26, 2 p.m. to 4 p.m.
Saturday, September 15, 2 p.m. to 4 p.m. (preceding Ol' Marais River Run Car Show Cruise Night)
Sunday, September 23, 2 p.m. to 4 p.m.
Sunday, October 28, 2 p.m. to 4 p.m.
The cabin can also be opened by appointment. Please call (785) 242-1232 or reach us through our Contact form. Please note that at this time, the cabin does not have heating or cooling.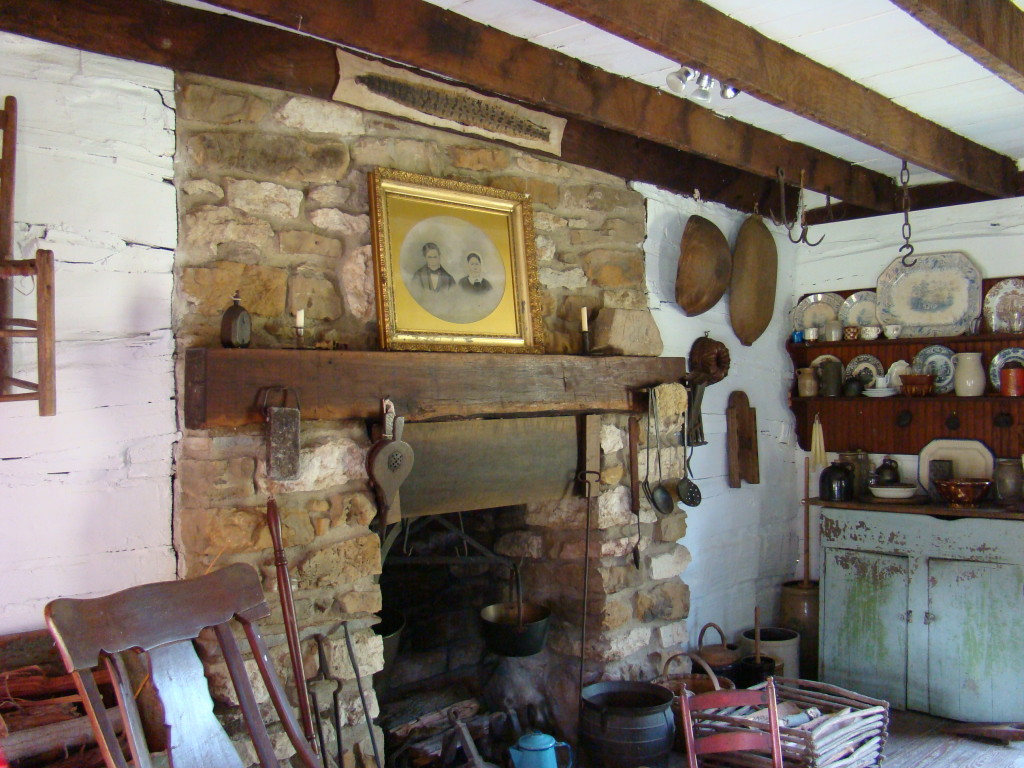 About Dietrich Cabin
Dietrich Cabin was built in 1859 by Jacob and Catherine Dietrich. It was originally located southwest of present-day Princeton. One hundred years later, it was moved to City Park near 5th and Main streets in Ottawa, Kansas. The cabin stands as a tribute to the Dietrich family and the hundreds of other early pioneers who came to Franklin County.
Shortly after Elsie Gault, a granddaughter of the Dietrichs, donated the cabin to the Franklin County Historical Society, volunteers began to restore the cabin to its 1859 appearance. In 1961, the cabin was a focal point of Franklin County's celebration of the Kansas Centennial. It has been open to the public ever since.
Restoration: An Ongoing Process
In 2013, Tim Wilson and his sons came to Ottawa to replace rotted logs and rechink the walls. The Wilsons come from Gilman City, Missouri, and are expert cabin restorers and builders. The slideshow below features photographs taken during the project.
Save