Reid-Duderstadt Historic House Tour
Renewed, Reused, Restored
Saturday, June 3, 2023 10 a.m. to 5 p.m.
306 South Elm, Ottawa, Kansas 66067
About the tour: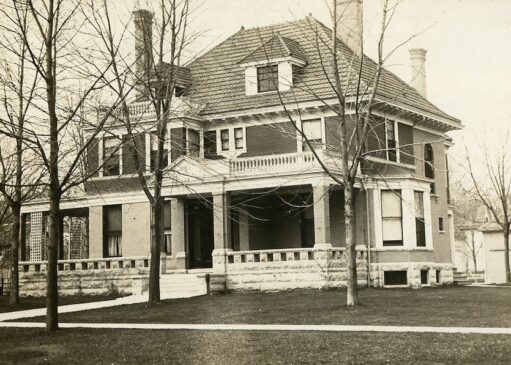 Built for $18,000 by Lyman and Ida Reid in 1899, the 6,000-square-foot house at 306 South Elm was at risk of being torn down until Cathy and Wayne Duderstadt, who had long admired the home, decided to save it. This 45-minute tour will include a history of the house, discussion about the challenges and decisions the Duderstadts faced during the seven-year restoration process, how they sourced materials and skilled craftspeople, and what grant opportunities they pursued.
Ticket sales support the Franklin County Historical Society. Tickets may be purchased online or in person at the Old Depot Museum.
Please arrive between the times listed on your selected ticket(s). Please note that the 5 p.m. tour will start at 5 p.m.
Street parking is available in the neighborhood.
This tour is recommended for ages 10+.
Visitors should be prepared to climb stairs. The house is not accessible by wheelchair or infant strollers.
Tickets are non-refundable. Tickets will be available for online purchase until Friday, June 2, 2023, 11:59 p.m. All remaining tickets will be available for $20 at the door.
About the house: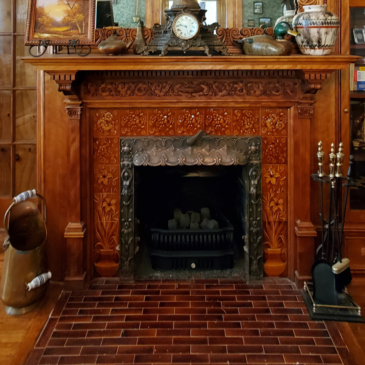 Lyman and Ida Reid moved from Ohio to Ottawa in 1875. Lyman was a bookkeeper by trade, and Ida Warden Reid brought connections to the Rockefellers and Standard Oil Company to the marriage. They built two houses in Ottawa before building the Italian Renaissance Revival Style home at 306 South Elm. The house is attributed to notable Kansas architect George Washburn. Throughout 1898 and 1899, local papers reported on the home's construction, and it was haled for its modern plumbing, gas fire places, photographer's dark room, beautiful mantels, a grand staircase, gasolier lamps, stained glass windows, Lincrusta wall coverings, and woodwork in cherry, walnut, oak, and pine–features which mostly remained intact and have been restored by the Duderstadts.
The Reids sold the house to F.H. Stannard in 1910 for only $10,500. Stannard lived there until 1920. The Mudrick and Koch families owned the house prior to 2015, when it was purchased by Cathy and Wayne Duderstadt. The house is one of only two private Ottawa residences listed on the National Register of Historic Places. (
Read the NRHP nomination here
.)