The Franklin County Historical Society, Plaza Cinema, and Kansas Silent Film Festival are partnering to bring three fun and spooky films accompanied by live music to the Plaza Cinema, 209 S. Main, Ottawa, Kansas, on Saturday, October 20, at 7:30 p.m.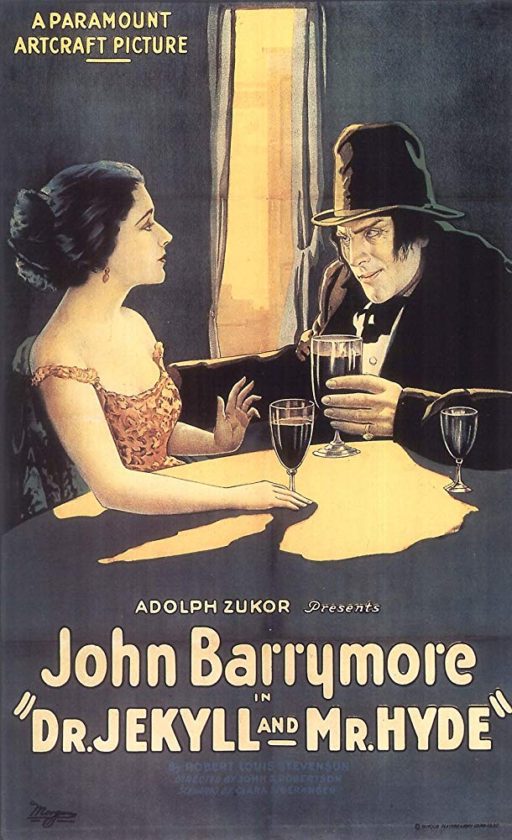 Bill Shaffer, former producer/director at KTWU, will emcee the October 20 event, which starts at 7 p.m. The evening's lineup includes the short films Dr. Jekyll & Mr. Hyde (1920) and Dr. Pycle & Mr. Pryde (1925) and the feature film Dr. Jekyll & Mr. Hyde (also 1920).
What makes the evening's program unique is the live musical accompaniment. Organist Marvin Faulwell and percussionist Bob Keckeisen will be back for a third year to play the live musical score.
The 15-minute short version of Dr. Jekyll & Mr. Hyde stars Sheldon Lewis and was a rival film released just ahead of the feature-film version. Stan Laurel stars in the 20-minute spoof film Dr. Pycle & Mr. Pryde, which is considered one of Laurel's best horror comedies.
The evening's main attraction is Dr. Jekyll & Mr. Hyde, a 78-minute film based on the short story by Robert Louis Stevenson. This 1920 film starring John Barrymore, Nita Naldi, and Brandon Hurst is considered to be America's first great horror movie. Paramount Pictures' budget for the film was so modest that Barrymore brought in his own houseplants to decorate the sets.
Barrymore plays a doctor who experiments in separating the "selves" of man into the good and the bad. Performing the experiment on himself, Dr. Jekyll creates a monster beyond his control.
The previous versions of this movie ran just over an hour, but film preservation experts have found several missing sequences from the original and restored it to nearly 80 minutes. The longer version will be shown at the event.
Tickets are $15 each (plus tax) and can be purchased at the Plaza Cinema in person or by calling (785) 242-5555. Tickets can also be purchased online at https://squareup.com/store/old-depot-museum through Friday, October 19, at 11:59 p.m. Any remaining tickets will be sold at the door. A portion of the proceeds will support the Franklin County Historical Society.
For more information, contact the Plaza Cinema at (785) 242-5555 or the Franklin County Historical Society/Old Depot Museum at (785) 242-1250.