The Franklin County Historical Society will host a presentation and outdoor and indoor exhibits to commemorate the centennial of the ratification of the 19th Amendment, which guaranteed women the right to vote.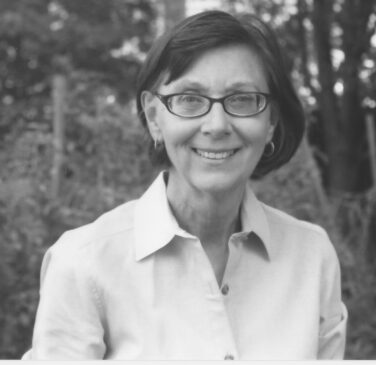 On August 18, 7 p.m., FCHS will host "The Long Road to Women's Suffrage in Kansas," a presentation and discussion by Diane Eickhoff.  The free program will be offered via Facebook Live at facebook.com/olddepotmuseum. The program is made possible by Humanities Kansas.
Kansas was historically a leader in women's rights, yet the campaign for voting rights in Kansas required more than half a century of determined effort, as women suffered setbacks in three different statewide initiatives. This presentation will explore the courageous individuals who challenged the powerful interests opposed to electoral reform and explore other "firsts" that women achieved on the road to suffrage.
Diane Eickhoff is an independent historian, writer, and editor of education materials. Her most recent historical biography, Clarina Nichols: Frontier Crusader for Women's Rights, is published by Quindaro Press.
"The Long Road to Women's Suffrage in Kansas" is part of Humanities Kansas's Movement of Ideas Speakers Bureau, featuring presentations and workshops designed to share stories that inspire, spark conversations that inform, and generate insights that strengthen civic engagement.
From August 18 through August 21, the Franklin County Historical Society's outdoor exhibit, Women's Suffrage in Franklin County, will be on display on the lawn at the Franklin County Courthouse in Ottawa. The exhibit features the names of nearly 150 Franklin County women and men who advocated for Women's Suffrage. The names include students, mothers, grandmothers, professors, journalists, and leaders in organizations such as the Woman's Christian Temperance Union, American Woman's League/American Woman's Republic, and Ottawa University's Woman's Civic League. Franklin County communities interested in hosting this outdoor exhibit in the future are invited to contact FCHS Executive Director Diana Staresinic-Deane at (785) 242-1232 or director@olddepotmuseum.org.
From August 18 through September 30, the Old Depot Museum will host Rightfully Hers, a pop-up exhibit created by the National Archives and Records Administration. This exhibit explores the history of the ratification of the 19th Amendment, women's voting rights before and after, and the 19th Amendment's impact today.
Demanding a Greater Future: Celebrating a Centennial of Women's Suffrage, a traveling exhibit made possible thanks to Freedom's Frontier National Heritage Area and the Watkins Museum of History in Lawrence, Kansas, examines the efforts women in Missouri and Kansas undertook to secure voting rights. This exhibit will be on display at the Old Depot Museum from October 11 through December 5.
Established in 1937, the Franklin County Historical Society strives to preserve, present, and promote the history of Franklin County, Kansas. For more information, e-mail director@olddepotmuseum.org or call (785) 242-1250.